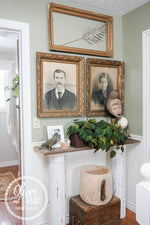 Exceptional Brownies: The First Mess
There truly is nothing like a good junk food. Well junk food in the purest sense. Made at home and with "healthier" ingredients but so delicious you may need to make it and enjoy it with a lovely glass of red wine. Thats my favourite way to enjoy dark chocolate brownies. 
These particular brownies come out of a cookbook we like to enjoy here in the shop and is actually written by a local so it's even more rewarding to support another woman doing her thing.
We are not vegan so our modifications sometimes involve using ingredients that more traditional for baking.
Fudgy nut + Seed butter brownies
From The First Mess by Laura Wright
with recipe modifications from Oliver and Rust
INGREDIENTS
3/4 cup of almond butter [any nut butter works here] 
1/4 cup + 2 tablespoons of real maple syrup
3/4 cup of unsweetened apple sauce
2 teaspoons of vanilla extract
1/2 cup ( 1 bar) of 70% dark chocolate, broken up into chunks
1/2 cup of unsweetened cocoa powder
3 tablespoons of  flour
3/4 teaspoon of baking soda
1/2 teaspoon of sea salt
3 tablespoons of nuts or seeds (we used chopped up almonds)

METHOD
Pre-heat the oven to 350ºF.
Line an 8x8" square baking pan with parchment, leaving some hanging over the edges. 
Place a medium saucepan over very low heat and add the nut butter, maple syrup, applesauce, and vanilla and stir until the nut butter is melted and the ingredients are combined.
Then add the chocolate chunks and cocoa powder and stir continuously until the chocolate is melted.
Remove from the heat and stir in the flour, baking soda and sea salt until everything is combined.
Pour the batter into the prepared pan, and smooth the top with a spatula.
Sprinkle the nuts on top. 
Bake for 25-30 minutes until the brownies are firm, and lightly cracked on top.
Cool the brownies completely in the pan, and then transfer them to a wire rack by gently lifting the sides of the parchment paper to release.
Cover and place the brownies in the fridge for at least 1 hour.
This is crucial in order for the brownies to set, and hold together while cutting. 
Open bottle of wine while you wait for your refrigerator to work it's magic.
Did you enjoy your chocolate-y deliciousness?
We sure did.
Have a great day everyone,
Meg