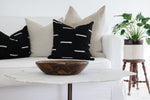 It's about time for some pillows right?! The fall collection
It's always a wonderful time when new pillows arrive at the store.
Hard work has paid off. 
Hours of washing, cutting, sewing, ironing, tagging are ready for their pretty moments in the store and eventually everyone's couch, bed or at my house monumental moments of fort building to get just the right amount of darkness and coziness in the fort space that only mom's pillows can achieve.
And in a side tangent less to due with pillows and more to do
with shopping all the things.
Is it me or are we seriously ramrodding the seasons this year?
I feel like people were asking for fall stuff in July and questions about Christmas started arising in September.
I know a lot of people are paying attention to the news and know this is going to be a Christmas for the books where gifting and decorating are concerned as last year was a bit of a wash.
A good year to fill in with some handmade items that's for sure.

Well in case you had an aching for sprucing up your pillows, we may be able to help as the season starts kicking off.
Let's keep peeking at the moody and scrumptious that showed up here for the season.
I thought I got this post up quite quickly but bear in mind that vintage fabrics do sell out so some photos may include pillows that are already gone to new homes. Still makes them pretty to look at.
The Oliver Sofa
at the front of the shop is just an ever changing crew of mix and match right now.
I set it up and then the lot sells, so I start over again.
One of the fun parts of my shopkeeper job.



These mud cloth pillows with the straight line graphic haven't made an appearance in awhile and this time around, they suited the look I was trying to curate with this collection. The little extra graphic punch.
The art piece in the background is
Moderate Collage
, that normally hangs in my hallway at home but we took down to use as a backdrop for this collection. More graphic punch at play.
Thanks for talking pillows with me today and enjoying a little holiday rant. I'm sure there will be more of those. Next up here on the blog though....
If you have been following along on instagram, we did a little redo on our front hall which just got completed as the final pieces came in so I get to share.
Mess photos right to pretty photos.
I absolutely love how the space turned out with some elbow grease, and I'm excited to share it with you.
Have a great day everyone,